WHY CHOOSE US ?

5 non-price reasons why You should choose us:

We are a reputable Tourist Company which has been working here for several years in Sorrento (Italy). We are glad to place our experience at Your disposal.

Differently from most other Companies, we manage directly the several apartments exhibited on our websites, we arrange our tours directly and we have got very competitive contracts with a lot of hotels in Italy: so obviously we know our services perfectly.

Differently from most other Companies, we are "physically" based at Sorrento and our office is just a few minutes away from our apartments or from ther ruins (Pompeii, Capri, Amalfi, etc. where the tours take place): so, we can intervene right away in any moment to help Your clients in case of a problem. When you reserve any of our services or apartments/hotels, we send You our mobile number and the phone number of our office by e-mail, so that during Your stay here You can get in touch with us continuously, if You wish to do so. All the staff in our office speaks both English and Italian fluently.

We have selected only services and apartments of a good standard: if a service or an apartment is not of certain quality, we prefer not to manage it at all. That is the reason why our offers are not the cheapest You can find here, but the best in terms of good value for money.

We wish to make our tourist offers as memorable as possible. We know this region quite well. We'll be glad to send any information and suggestion about what our guests can visit and do here, by e-mail prior to their arrival. We look forward to helping You.

BACK TO PREVIOUS PAGE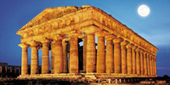 Arrange with us archaeo-tours for students with games.
[Read More]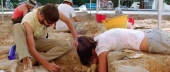 Arrange a lesson for learning how to make archaeo-digs [Read More]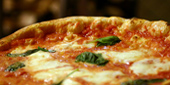 What an idea: a lesson for learning how to make a pizza [Read More]